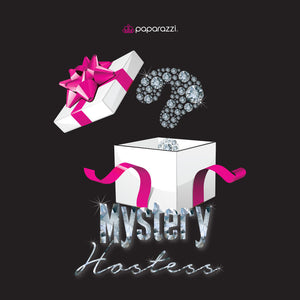 Imagine coming home and finding an unexcepted sweetly wrapped surprise! Someone was thinking of YOU and just wanted to put a smile on your face.
Whether the gift is for a Birthday, Graduation, Special Congratulations or just because its Thursday; these mystery gifts are perfect in every way.
Mystery Gift is a **Surprise piece not unlike the classic grab bags or the prize in the cracker jack box from when we were kids.
The price includes :
Mystery Bling Item(s)

Special Note

Shipping
* The Mystery gifts have a special shipping rate included in price, if you are shopping for multiple people shipping to each address is already included.
** Mystery Gifts are pre-selected and matched as best possible to the specifications listed. Not all specifications are guaranteed to be exact.